Thank you for your interest in attending an upcoming MACF event. Please follow the instructions below to register. Please fill out all of the information requested with detail and the Name Field(s) as you wish to see on your name tag. Non-members please contact MACF at 407-897-3384.
 
ESA Renewables Plant Tour
Thursday, May 25, 2017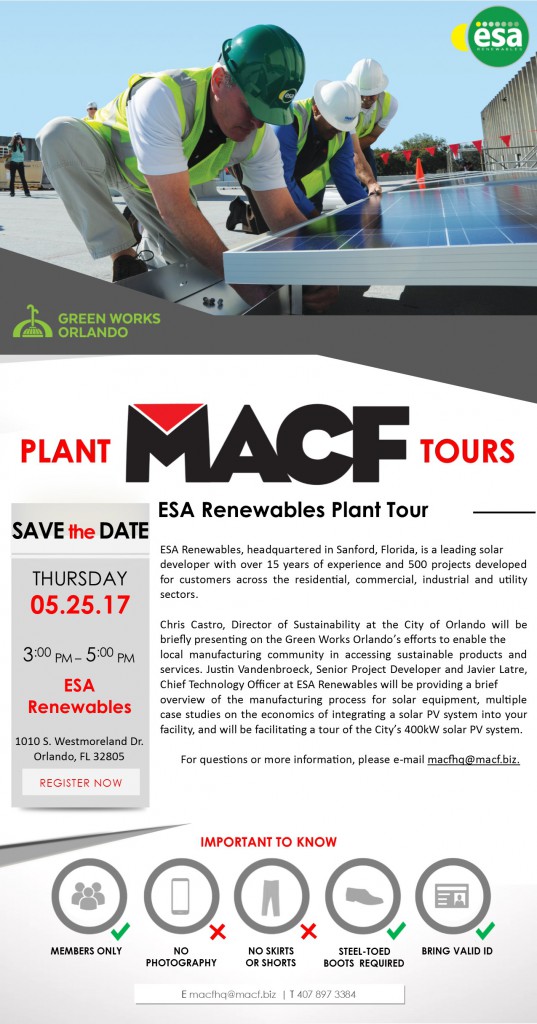 Rifle Paper Co. Plant Tour
Thursday, June 15, 2017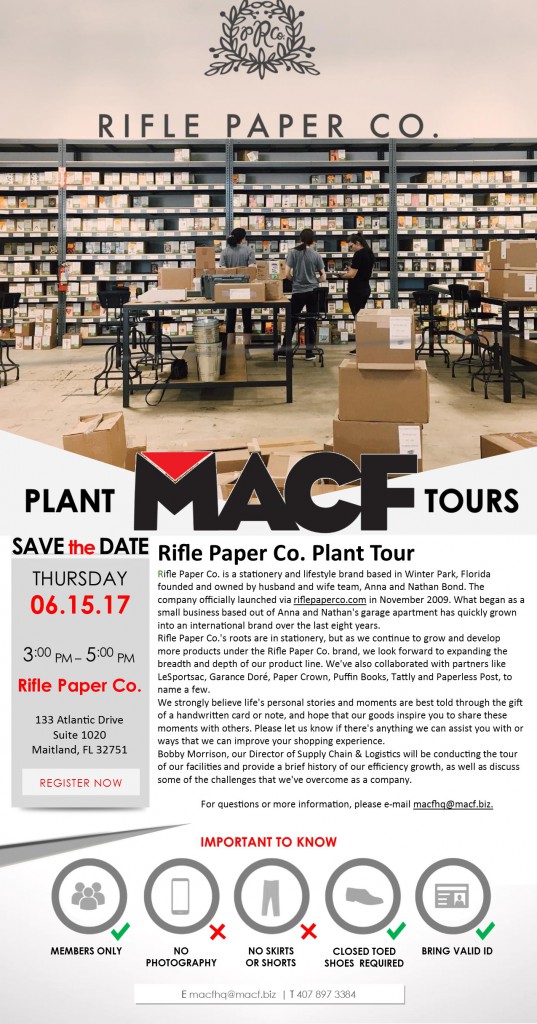 For more information or to RSVP to one of our upcoming events, please contact us!