MACF and UCF Burnett Honors College Career Networking Event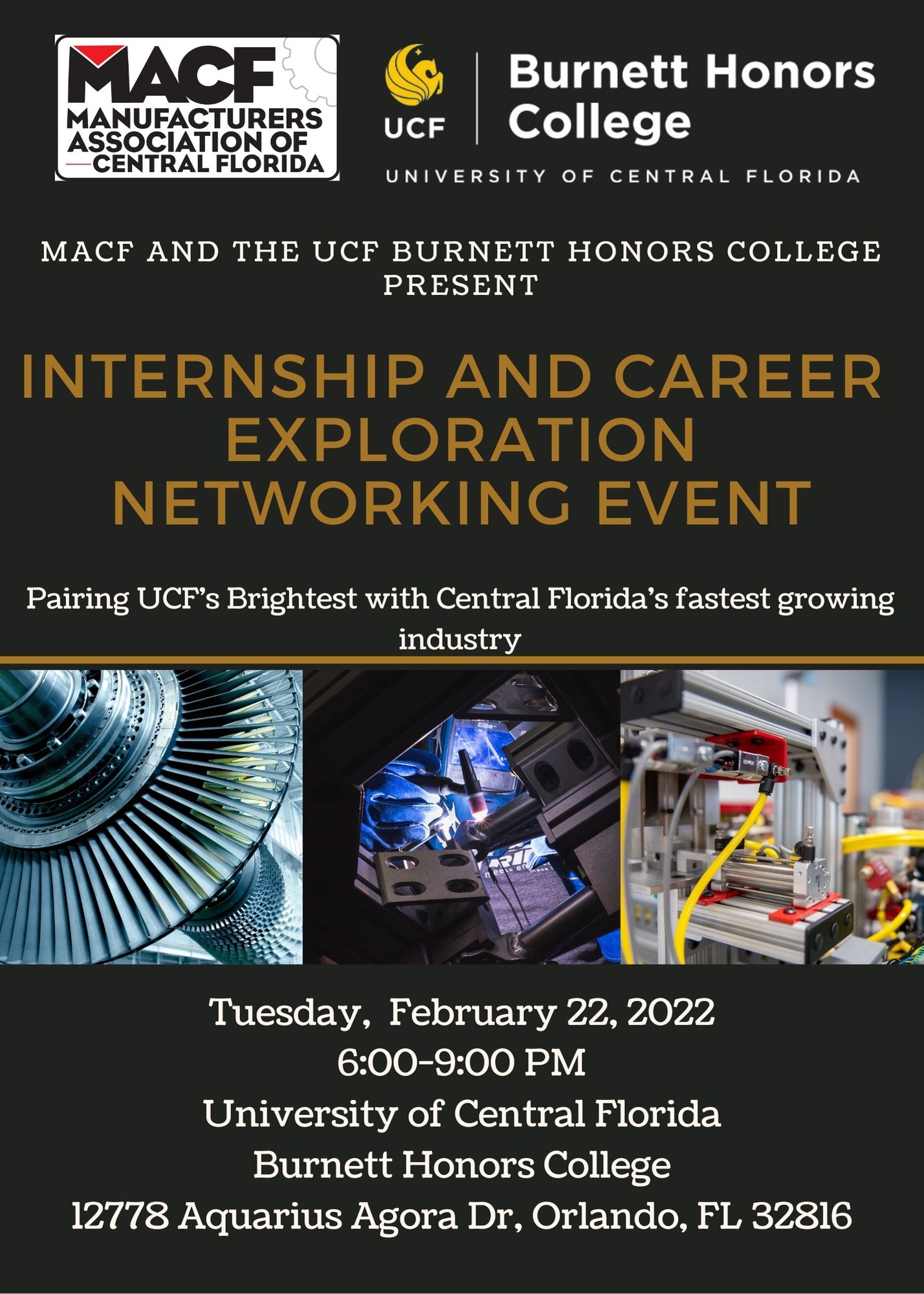 Directions and Parking:
If heading north on Alafaya Trail, turn right at Centaurus Drive. If heading south, turn left. Then, go straight at the light. This will take you directly to the front of the School of Performing Arts building. Once you are in front of the building, turn left and follow it into parking lot H4 (map attached). Please park your car there before proceeding to the building. You will see the School of Visual Arts directly in front of you (there are large posters on the side of the building). As you are approaching that building, you will proceed to the right into the adjacent parking lot. You will see the Burnett Honors College building at the end of the lot. We're in a one-story, brick building with a gold round Pegasus and "Burnett Honors College" on the front.
Exhibitors:
If you are exhibiting, you may drop off your materials at the front of the building and check in before proceeding to parking lot H4. You may begin check-in and set up any time after 5:00 PM. The event begins at 6:00 PM.
*If you have not registered to exhibit, there is still exhibit space available. Please reach out to Christian Davidson to reserve a spot: [email protected]
Event Location
UCF Burnett Honors College
12778 Aquarius Agora Drive
Orlando, Florida, 32816
Event Fees
General Admission- Networking
FREE